Why Invest in EV Charging?
Sustainability ROI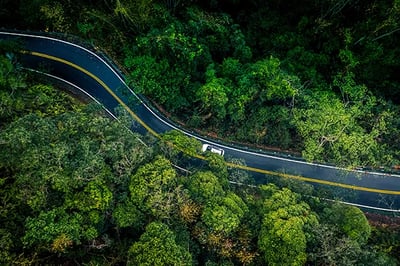 When you combine the fuel-efficiency of EVs and the cost of electricity relative to that of gasoline, driving an EV is typically three or more times cheaper than driving a gasoline-powered vehicle.

Lifetime maintenance and repair costs for EVs are about half, compared to gasoline-powered vehicles.

Electric vehicles (EVs) have no tailpipe emissions and typically have a smaller carbon footprint than gasoline cars, even when accounting for the electricity used for charging.
Loyalty ROI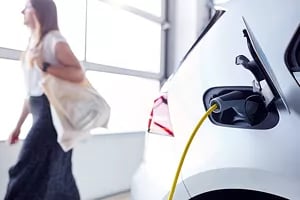 Gen Z considers employer-sponsored benefits that reward sustainable practices (like providing EV chargers) "extremely important" in their selection of where to work.

4 out of 5 EV owners consider charger availability when selecting a retail destination.

88% of EV owners consider charger availability when apartment/condo hunting.
Technological ROI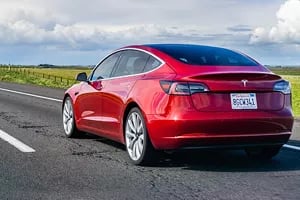 Median all-electric vehicle driving range is currently 222.1 (highway) and 248.9 (city) according to the U.S. EPA. Many models exceed 300 miles per charge.

608,000 new EVs were sold in the U.S. in 2021.

Electrified vehicles accounted for 9.7% of all vehicle sales last year
Buy A Charger
Small Business Owners and/or Property Owners on a residential rate who don't need electric service upgrades, shop our online marketplace to learn about and purchase chargers for your property. For commercial customers with more comprehensive installation needs see National Grid's EV charging program details below.
Commercial EV Programs
Partner with National Grid to install new electric vehicle (EV) Level 2 or direct current fast charging ("DCFC") stations or participate in a fleet electrification study. We can help you save money by defraying the cost to install the charging stations, funding up to 100% of the electrical infrastructure for approved projects, and rebates for some charging station equipment installations.
*Available incentives vary by state.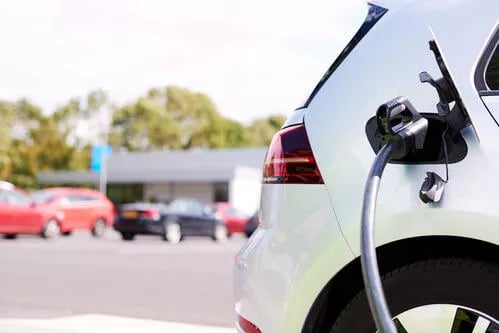 Project Planning Information

Program Eligibility
Program eligibility and participation requirements
Alignment on Costs

Choose a Contractor
On-site visit
Planning and design
Estimate costs, incentives and timeline
Apply for program
File Building Permiting

Construction
Electrical upgrades (if needed)
Site improvements (if needed)
EVSE charger installation
Signage, safety, and accessory installation (as needed)

Project Close-Out
Site inspection
Rebate processing
Maintenance contract (if needed)